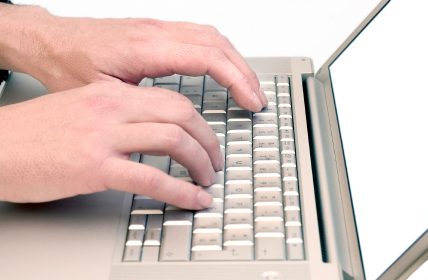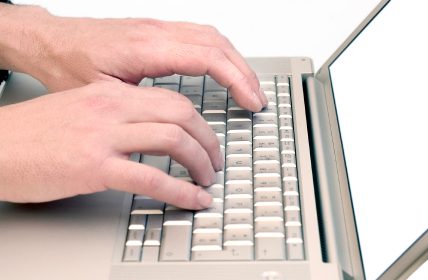 The health and well-being of our customers and community is our top priority. Some of our insurance companies are helping customers whose employment and income have been directly affected and are experiencing hardship related to the coronavirus. To help ease the burden, many are deferring payments and suspending cancellations for non-payment of premium. If you are unable to pay your insurance premium, please contact us before your policy cancels to see if payment arrangements can be made to avoid cancellation of your policy. Some companies are temporarily modifying their Automobile and Motorcycle insurance policies to provide applicable coverage for claims arising from deliveries and A few are offering credits driving fewer miles, resulting in a decrease in auto claims.
Here is a list of what some of our companies are doing. We will update this list as we get further information, so please BOOKMARK this page and check back often for any updates. (Updated 4/13/2020)
Aegis – They will allow a 60-day grace period, after a nonpayment-cancellation of a policy to reinstate coverage without a lapse. Call 866-662-5752 to make a payment by telephone.
AmTrust – They are offering payment leniency and flexible payment options. Call 866-505-5797 to discuss potential extension of billing due dates and other measures.
Bristol West – Call 888-888-0080 prior to coverage cancelling or expiring. They may be able to extend their payment due date. For customers who have allowed coverage to expire, they will consider a reinstatement without a lapse in most situations. Customers may contact them for live chat support on BristolWest.com, where they can also log in to access their insurance information. As an added convenience, customers may download the Bristol West app from the Apple App Store® or Google Play™.
Farmers of Salem – Call us, Henry D Young Inc, at 856-935-0845 and we will contact the billing department for assistance with specific requests for extensions. They will make every effort to assist impacted policyholders by working with them during this difficult time.
FEMA is extending the grace period for the receipt of renewal premium payments and underpayments from 30 to 120 days for National Flood Insurance Program policies expiring between February 13, 2020 and June 15, 2020 as part of their proactive relief to the COVID-19 pandemic.
Foremost – The grace period for late payments has been extended to May 1, 2020. This process will happen automatically, there is no need to call to request the extension.
Hagerty – Effective 3/15/2020 – Call 800-747-5348 to request a deferral of payment or discuss other billing options.
Mercury is handling assistance with payments on a "Case by Case" basis. Call 800-503-3724 directly. Their billing team will work with customers to find a solution that works for them. Online self-service can be set up at their Customer Portal at http://cp.mercuryinsurance.com. 
National General – Call 844-287-2237 and they will make every effort to apply reasonable flexibility and find creative solutions to keep your coverage in force.
Plymouth Rock – Call 877-725-6423 or send an email to nice@plymouthrock.com with your questions including billing, payments, the possibility to waive fees, adjust or pause billing schedules, and extend cancellation dates. As a reminder, their self-service tools are available to their customers at Manage Your Policy – their online policy portal.
Progressive -Effective April 1, 2020 through May 15, 2020, customers will not be canceled or non-renewed for non-payment of premium. A;so, customers will not be charged any late or cancel fees, receive any cancel notices, or experience any lapses in coverage during this time. Customers do not need to take any action, they will automatically enact this moratorium to ensure coverage and help provide relief from any financial hardships customers may be facing as a result of the coronavirus outbreak. If you wish to be removed from the automatic payment option, call customer service at 877-776-2436 to update your payment option.
Selective – They are making accommodations for customers who are unable to make their policy payments. Please call 800-735-3284 to discuss your options. Customers are encouraged to use digital self-service options. They can activate their account, if they haven't done so already, and will have instant digital access to their insurance information via the Selective website or Selective Mobile app. 
Travelers – Effective 3/27/2020 – They are suspending cancellation and non-renewal of coverage due to nonpayment through May 15, 2020. They will not charge interest, late fees or penalties during this period, providing customers with extra time to pay their premiums without risking cancellation. Call 800-842-5075 to reach a billing representative, who can help answer any questions. Customers can access and update their insurance information and make payments at MyTravelers®.(* See below for extension of coverage for delivery of food and essential deliveries) (** See below for 15% credits on April and May premiums)
Universal P&C – Customers can access their account online using Universalproperty.com or their IOS mobile app. 
* States have enacted restaurant seating restrictions and stay-at-home orders to help deter the spread of COVID-19. Some restaurants, grocery stores and pharmacies may be asking their workers to deliver food using their personal vehicles on an emergency/temporary basis. Coverage for deliveries is excluded from most Automobile and Motorcycle policies. To address this emergency,
some companies are temporarily modifying their Automobile and Motorcycle insurance policies to provide applicable coverage for claims arising from deliveries
. Here is a list of the companies we represent that are waiving this exclusion.
Foremost is temporarily modifying its Motorcycle insurance policies to provide applicable coverage for claims arising from the delivery of food, groceries, medicines and other critical medical supplies, effective March 27, 2020. Customers will not be charged for this temporary additional coverage. This temporary modification extends existing coverages to an insured who is engaged in the delivery of essential supplies while using their personal Motorcycle.This temporary extension of coverage will be in effect through April 30, 2020. As the date approaches, Foremost will re-evaluate market conditions and may choose to extend the effective date of this temporary modification.
Plymouth Rock is temporarily waiving enforcement of the "business use" exclusion and/or "delivery for compensation or a fee" exclusion if a loss occurs while a listed operator is delivering food or legal medicine for their employer. The loss must occur between March 27, 2020 and May 31, 2020 and each case will be evaluated on all of the claim-specific facts. This waiver does not apply if the listed operator or the employer has other valid and collectible insurance which covers the loss.
Progressive is offering a coverage modification to Personal Auto and Motorcycle policies to temporarily modify enforcement of policy exclusions to provide applicable coverage for claims involving food delivery from March 20, 2020 through April 18, 2020. In the event of a claim, a Progressive claims representative will determine coverage at the time a claim is filed. They will monitor events during that time period to determine the need to extend or modify.
Travelers is providing auto coverage for customers whose job responsibilities now include using their personal vehicles to make food, grocery, pharmacy and medical supply deliveries. (This does not apply to those who are working for transportation network companies.)
** Since customers are doing their part to help stop the spread of COVID-19 by staying at home, many are driving fewer miles, resulting in a decrease in auto claims,
some companies are offering credits on premiums and offering other relief options
. It's their way of supporting their customers, and they hope it helps ease some of the financial burden many are experiencing.
 Plymouth Rock plans to offer the following relief to its customers, subject to regulatory approval effective April 1 and extended until each state's individual stay-at-home orders are lifted:


A 25% premium credit on Liability and Personal Injury Protection Coverages
The option to "pay it forward" by donating auto insurance premium credit to a non-profit organization
The waiver of comprehensive and collision deductibles for any health care worker involved in an accident while driving to and from work, or in the line of duty
Application of the home insurance Additional Living Expense Coverage to any health care worker required by illness or job requirements caused by COVID-19 to temporarily reside somewhere other than their primary residence when payment for these expenses is not provided by the health worker's employer or another source
Continuation of our payment flexibility, including waiving of late fees and a 60-day grace period (longer in some states), holds on cancellations and non-renewals for non-payment, per state guidelines
Extension of our food and legal medicine delivery accommodation.

Progressive has announced that personal auto customers who have a policy in force as of April 30 will be credited 20% of their April Premiums in May and Personal auto customers with a policy in forced as of May 31 will be credited 20% of their May premiums in June, subject to regulatory approval. Customers will not need to take any actions to receive the benefits.
Selective has announced that customers with personal and/or business auto insurance policies will receive a 15% premium credit for April and May related to DOVID-19 shelter-in-place orders, subject to regulatory approval. 
Travelers  has launched the Stay-at-Home Auto Premium Credit Program which will automatically give U.S. personal auto insurance customers a 15% credit on their  April and May premiums, subject to regulatory approval.  
Please contact us if you have any questions about these company options above. If your company is not shown on the list, call us at 856-935-0845 and we will contact your insurance company to try to find out what options they have available for payment extensions.