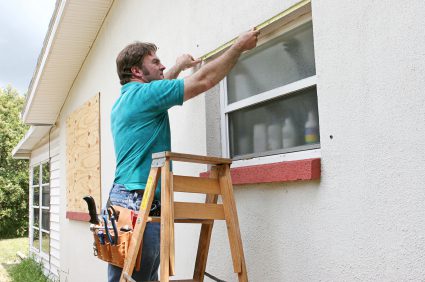 Hurricane season starts June 1 and runs through November 30. To prepare for a hurricane and other disasters, the Insurance Information Institute (I.I.I.) recommends the following five tips.
1. BUY ENOUGH INSURANCE
Get enough insurance to rebuild your home and to replace all of your personal belongings. If you have made a major alteration or improvement to your home, or you have made significant purchases, notify your insurance agent so that the increased value is reflected in your policy.
Find out how much coverage you have for Additional Living Expenses (ALE). Additional living expenses coverage pays for the additional costs of living away from home, such as hotel bills and restaurant meals, while your house is being repaired or rebuilt. If you rent out part of your home, it would also replace lost income for the time you are not able to collect rent. Many policies provide coverage for 20 percent of the amount of insurance you have on your house and may be for a specified time period. Additional coverage is generally available for an extra premium.
2. GET THE RIGHT TYPE OF POLICY
Ask about flood insurance. Flood damage is not covered under standard home insurance policies. Insurance is available from the National Flood Insurance Program (NFIP) and can be purchased from the same agent or broker who provided your home or renters insurance. Additional information on flood insurance can be found at www.floodsmart.gov. Excess flood insurance is also available from some private insurance companies if you need more coverage than the $250,000 for property and $100,000 on contents that the NFIP provides.
Look into getting a guaranteed or extended replacement policy for the structure of your home. Extended replacement cost coverage pays a certain amount above the policy limit to replace a damaged home—generally 20 to 25 percent. A guaranteed replacement cost policy pays to rebuild your home regardless of cost. Both policies are designed to protect you in the event that after a major disaster the high demand for building contractors and materials pushes up the normal cost of reconstruction.
Ask about replacement cost coverage for your belongings. When insuring your possessions, you have two coverage choices. One is actual cash value, which replaces your possessions less depreciation. The other is replacement cost coverage, which replaces your property in today's dollars—without a deduction for depreciation. It costs about 10 percent more, but provides more extensive coverage.
3. CREATE A HOME INVENTORY
A home inventory will help ensure that you have purchased enough insurance to replace your personal possessions. It can also speed the claims process and substantiate losses for income tax purposes. A detailed home inventory is also helpful should you need to apply for disaster aid.
To make creating a home inventory easier, the I.I.I. provides free Web-based software at KnowYourStuff.org. Know Your Stuff allows you to organize easily and list your possessions, as well as add digital photographs of your valuables and upload scanned receipts. The program provides free, secure storage of your inventory on Amazon Web Services. Storing your inventory online gives you the ability to access it from any computer in the event your own computer is damaged or destroyed.
4. PREPARE AN EVACUATION PLAN
Plan ahead and practice so that your evacuation is safe, smooth and fast. In an emergency you may have only a few minutes to gather your important papers and leave your home, possibly for good. Have the following ready to go:
Medicines, prescriptions, comfort items and a change of clothes.
Emergency supplies such as flashlights, radio, batteries and water.
Computer hard drive or laptop.
Photographs.
Insurance policies; birth and marriage certificates; wills; deeds; financial information such as account numbers, recent tax returns, stocks, bonds and other negotiable certificates; driver's licenses and other personal identification.
5. HURRICANE-PROOF YOUR HOME
Install storm shutters to protect your windows or use plywood panels, which can be nailed to window frames when a storm approaches.
Make sure exterior doors have at least three hinges and a dead bolt lock that is at least one-inch long. Sliding glass doors should be made of tempered glass and covered with shutters or plywood.
Replace old garage doors and tracks with a door that is approved for both wind pressure and impact protection. Wind coming into your home through an opening this large poses grave problems for the rest of your home—especially your roof.
For more information on steps to take to protect your home, go to the Web site of the Institute for Business & Home Safety.
Give us a call today to see if you have enough insurance and the right kind of insurance to protect you in the event of a hurricane at 856-935-0845, or visit our website at www.hdyoung.com.
Henry D Young Inc is a TrustedChoice® Insurance Agency.
The information in this article is meant as a guideline only. There is nothing in this article that alters the coverage or interpretation of any specific policy. Because some statements are generalizations, and because different companies' policies contain slight differences, please refer to your specific policy. Call our office before making any judgements or decisions concerning your particular situation and coverage that may, or may not, apply.